Fast Fitness
Save time and get amazing results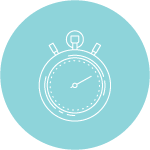 Simple, yet brutally effective workouts.
Why I started Fast Fitness
Lots of things in my life have changed since becoming a mother.
The WAY I exercise and WHAT I consider a "good" workout are just two small shifts that have taken place.
In order to be the best businesswoman, wife, mother, daughter and friend I can be, I need all the energy I can get. Long duration, heavy strength workouts just aren't an option at this point in my life, I need to save time and ensure that I can recover optimally.
After taking it easy for 7 months post baby #1, I experimented with some basic push/ pull/ squat/ hinge movements where I could easily keep my core and pelvic floor happy (with my breath) utilizing timed intervals and boom… Fast Fitness was born. Fast Fitness is perfect for ALL FITNESS LEVELS, males and females, those of you who want to take the guesswork out of programming for the next 8 weeks, accelerate fat loss while increasing strength + conditioning, as well as those of you who want a simple yet effective way to workout at home OR at the gym.
Why Fast Fitness?
So you've got some amazing exercise habits under your belt and you've mastered the execution of basic strength training exercises. Your technique is on point and your body is feeling the effects of its strong core and powerful glutes.
It's time for the next level! I strongly believe that there are 2-3 times a year where people should kick things up a notch. It's important to get comfortable being uncomfortable. Push your limits. Fast Fitness is the answer.
A lot of people think I hate "cardio." That's just not the case. I simply prefer to use weight-based intervals in order to maintain strength while simultaneously getting conditioning up. There is a reason why Fast Fitness is just 8 weeks long, because if you do it right, 8 weeks is enough.
Fast Fitness isn't about learning new skills; it's about using the basics to break through to new ground. At first glance Fast Fitness looks unassuming, once you dig in you will see just how brutal and effective these workouts are.
You won't waste time trying to figure out what to do for your workouts, you can
"choose your own adventure" or follow the "made for you" workouts for 8 full weeks.
With just 24-36 minute workouts that get shit done, you will no longer have your crazy work/life schedule as an excuse to skip your training sessions.
Take the guesswork out of programming with this super simple yet brutally effective program.
Are you ready to bring the intensity and push yourself further than you thought was possible in just 90 to 100 minutes per week?
Sign up for Fast Fitness now and be on your way to looking, feeling and moving better.
Sign up for the 8 week Fast Fitness program design for those who want quick and effective workouts. Click the "let's get started" and you will be prompted to enter your payment details. Once your payment has been accepted allow a few seconds for the page to refresh with a link to download the program!
"I set a goal to run 12 races in year, totaling a race a month. I knew that I had some issues with hypermobility and general muscle weakness and that I needed some help accomplishing this goal. Within a month of starting Smart Strength I could feel my body changing and my races demonstrated the positive changes. Smart Strength has increased my stability and strength in addition to my knowledge base to preserve my body moving through this running journey. (GLUTES. IT'S ALL ABOUT THE GLUTES!) "
– 
Claudia, 30
"Smart Strength routines are creative, accessible, and effective. I recommend this program wholeheartedly, especially for those that are looking to be healthy for the long haul!"
– 
Amanda, 30
"I LOVE the program and your 100% correct, my ass hurts!.  It's interesting because I have never done a very intentional warm up and I really think it keeps you from getting injured (duh!).  In the past I have just done some quick stretching and I have not felt great after lifting weights the next day sometimes. Maybe because of form, but with all your direction and the warm up I feel even better the next day. Your video tutorials are really really good and I am already getting a lot more out of my workouts because I am going slower and following the cues you are talking about.  The other program just had silent videos showing how to do stuff and I felt like I was just swinging a kettlebell without engaging the right muscles. So, hats off to you in creating such a robust program! "
– 
Sarah
"I've never done a strength training program simply because I was afraid of all those machines and contraptions at the gym. After Smart Strength, I feel confident walking in the gym. I know exactly what I'm supposed to do; I get it done; and get out. No more spending 2 hours trying to kill myself in order to (hopefully) see results.Sore doesn't even begin to explain how I felt when I first started, but it was awesome. As a dance studio owner and instructor, I've learned that sore muscles usually mean good things are happening. Thank you for this program! I look forward to my new lifestyle. "
– 
Shannon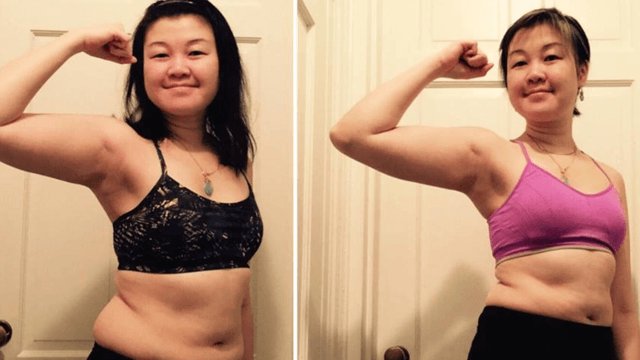 "I LOVE that my posture has improved (ribs over hips) and I stick my butt out less. I'm not sure if that was due to habit or being nervous + unsure of myself and DAMMIT, I'm feeling better about myself and caring LESS about what people think about me or the things I do (especially at the gym)
For that, I am grateful for Stacey's great coaching and Smart Strength workouts."
– Kristin, 35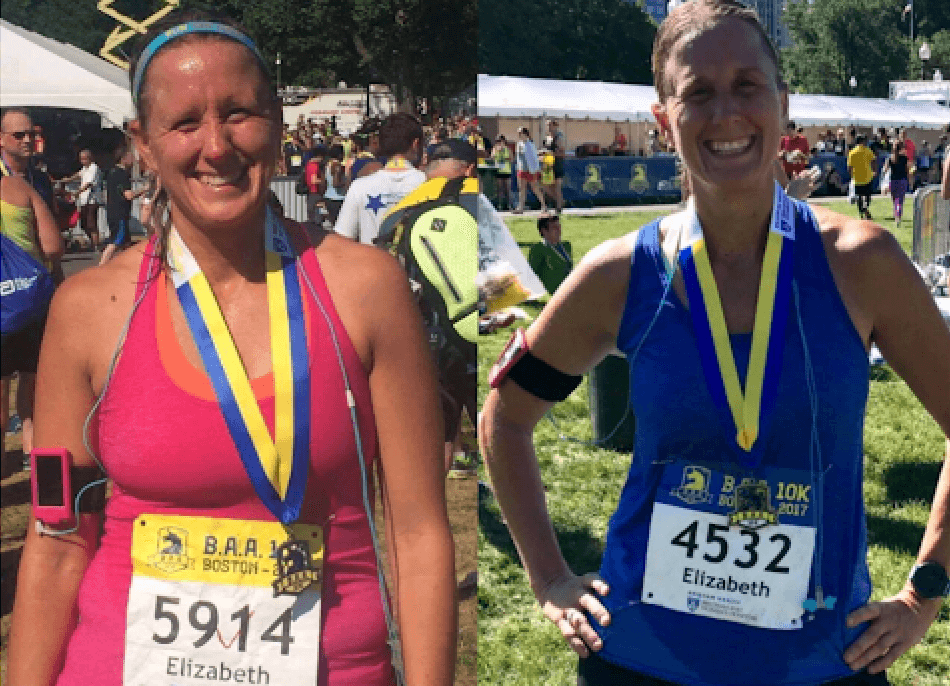 "12lbs lighter, inches smaller and 4 min faster thanks to Smart Strength and Fast Fitness! "
– Beth, Mama + Runner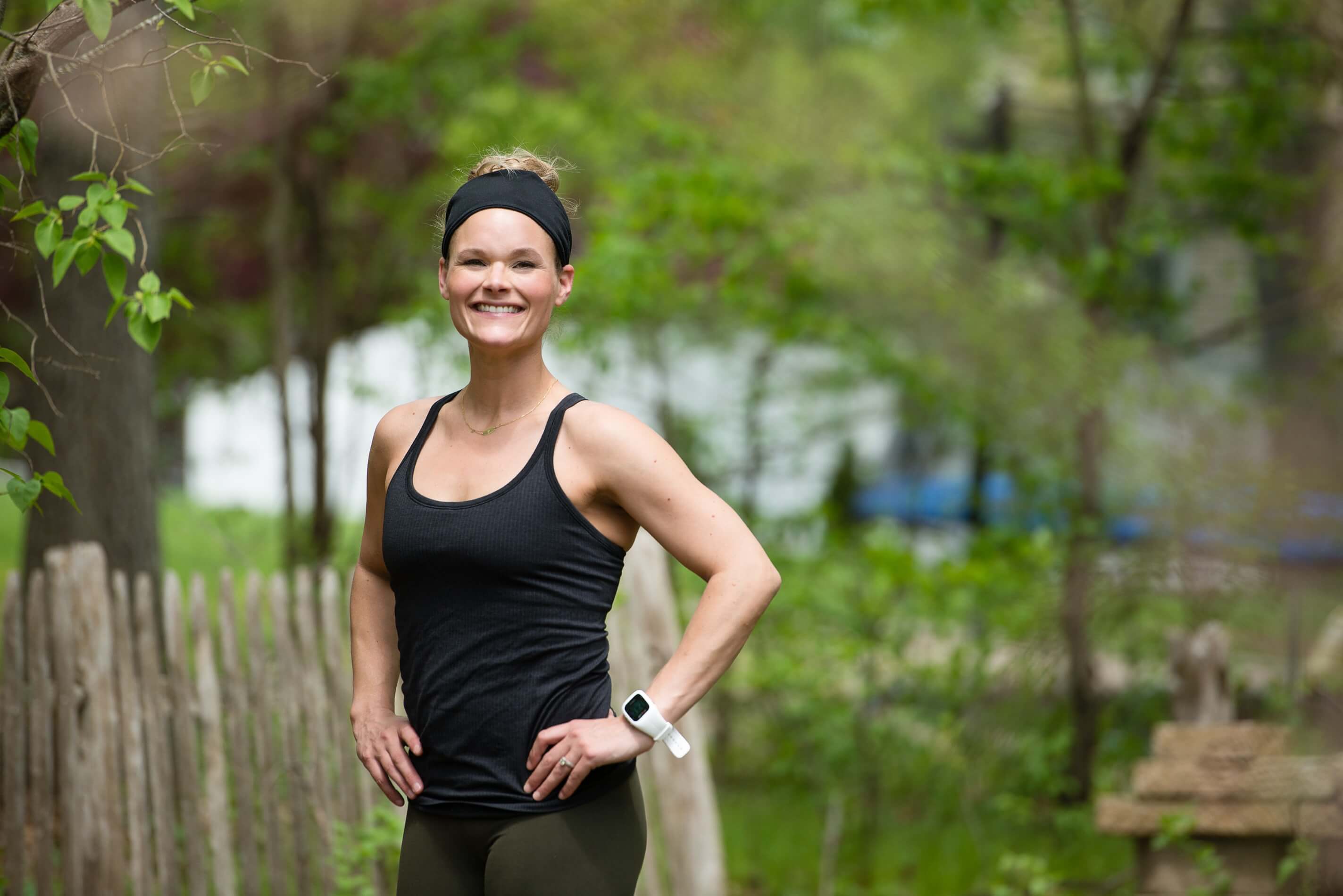 After 15 years in the fitness industry, I now run my own semi-private personal training business within the largest yoga studio in Boston. I am an ACSM Certified Personal Trainer, hold my Russian Kettlebell Certification, and am also a Registered Yoga Teacher through the National Yoga Alliance. For over a decade, I have helped thousands of women achieve their fitness and health goals. I focus on strength training with a strong emphasis on postural integrity and alignment. This, paired with solid nutritional education, create the foundation for my clients' success. Not only do my clients learn to move properly, gain strength, and eliminate pain, they learn to listen to their bodies. Because of my diverse experiences as a collegiate athlete, professional figure competitor, and avid yogi, I am able to help others attain their fitness and nutrition goals. Aside from Turkish Get Ups and handstand walking, I enjoy writing, stand-up paddleboarding, yoga, cooking, snowboarding, and eating plantains! I currently live just north of Boston with my husband Anthony, daughters Julia & Eva, and pitbull Tater.
Have any questions about Fast Fitness or how it can work for you? Email me at stacey@staceyschaedler.com.
Sign up for Fast Fitness now and be on your way to looking, feeling and moving better.
Sign up for the 8 week Fast Fitness program designed for those that want quick and effecitve workouts. Click the "let's get started" and you will be prompted to enter your payment details. Once your payment has been accepted allow a few seconds for the page to refresh with a link to download the program!
Not quite what you're looking for? 
Check out my other online programs below.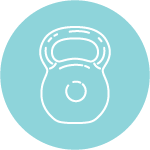 SMART STRENGTH
Smart Strength is a 12-week program specifically designed to be done at home with limited equipment. It's perfect for getting started and creating your fitness foundation.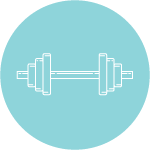 SMART STRENGTH 2.0
If you already have a good base of strength training, try Smart Strength 2.0 Gym Edition. This program operates under the same philosophies as Smart Strength, but is designed to be done at the gym with more equipment.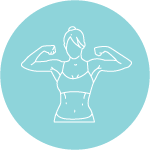 M.I.L.F
Mamas in love with fitness is designed to promote safe and effective workouts for women who are expecting. These workouts will help you build strength safely, and enjoy the ride of pregnancy while taking care of your body + mind.