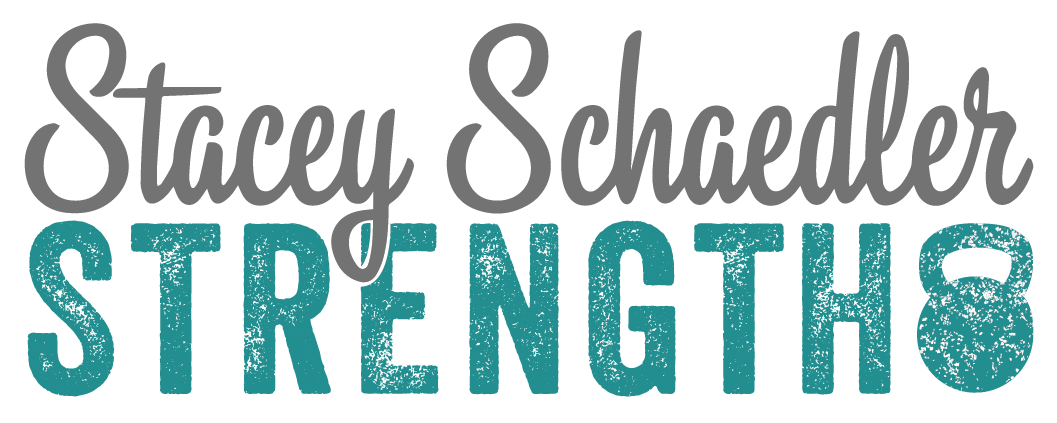 Online fitness and nutrition coaching for busy women.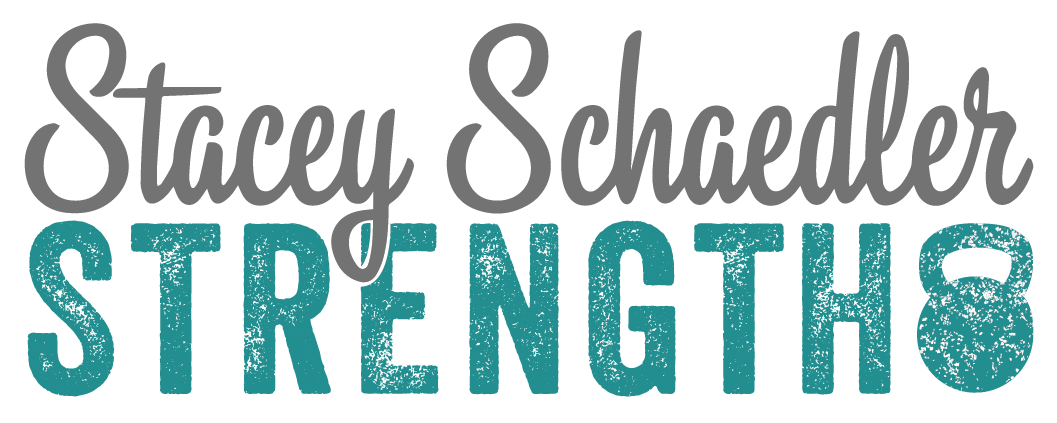 Online fitness and nutrition coaching for busy women.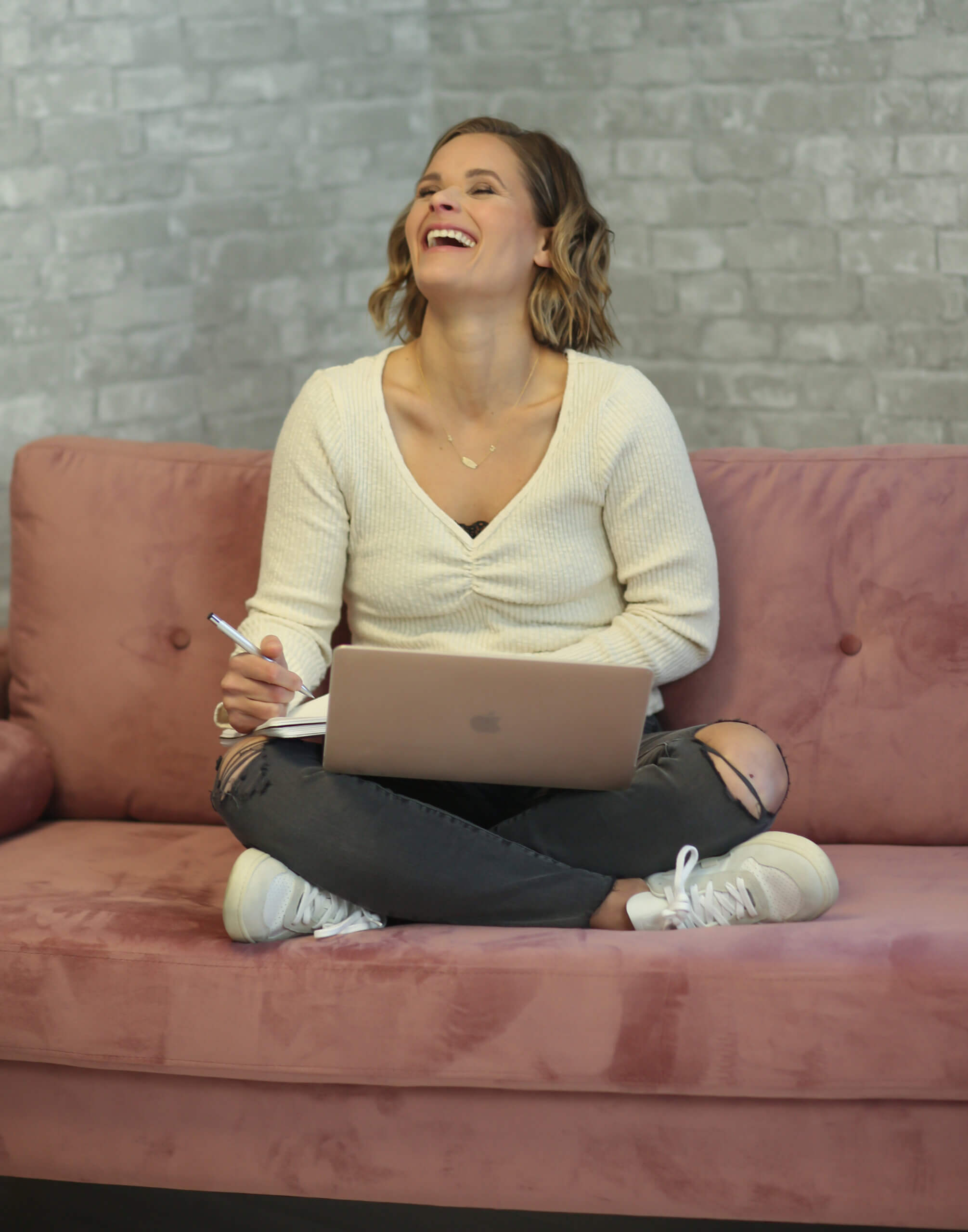 Move Your Body Membership
Now offering online group coaching.  Join the Move Your Body Membership so you can have monthly coaching calls with Stacey, feedback on form, nutrition accountability and support + connection from women just like you!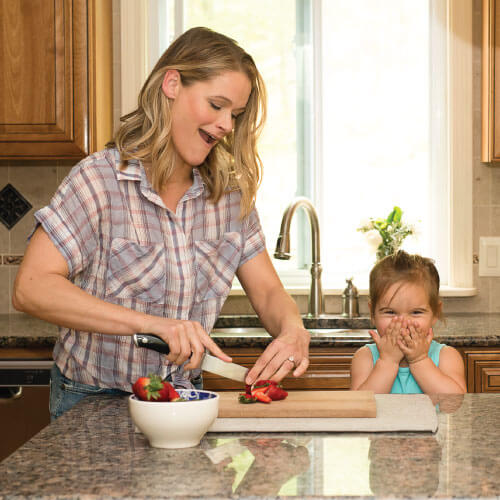 Online Nutrition Coaching
This online program combines individualized nutrition advice along with group support. I'm here to cut through the bullshit and help you find lasting results.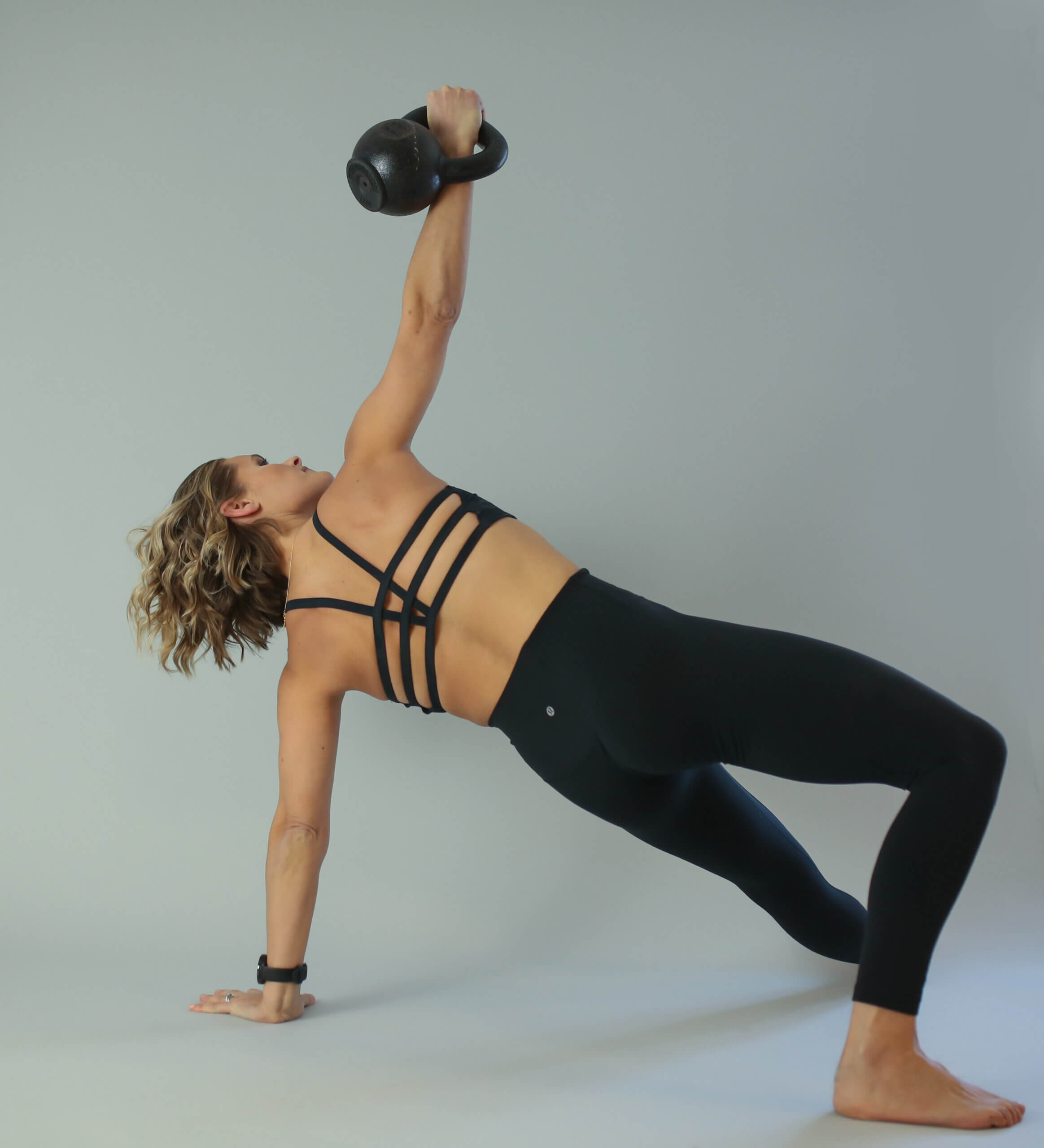 Live Strength Training Classes
                               via ZOOM
Wanna lift weights with ME at HOME using limited equipment? Join me and my LIVE CLASS Move Your Body Members for workouts on Wednesday's at 7AM and Friday's at 8AM EST!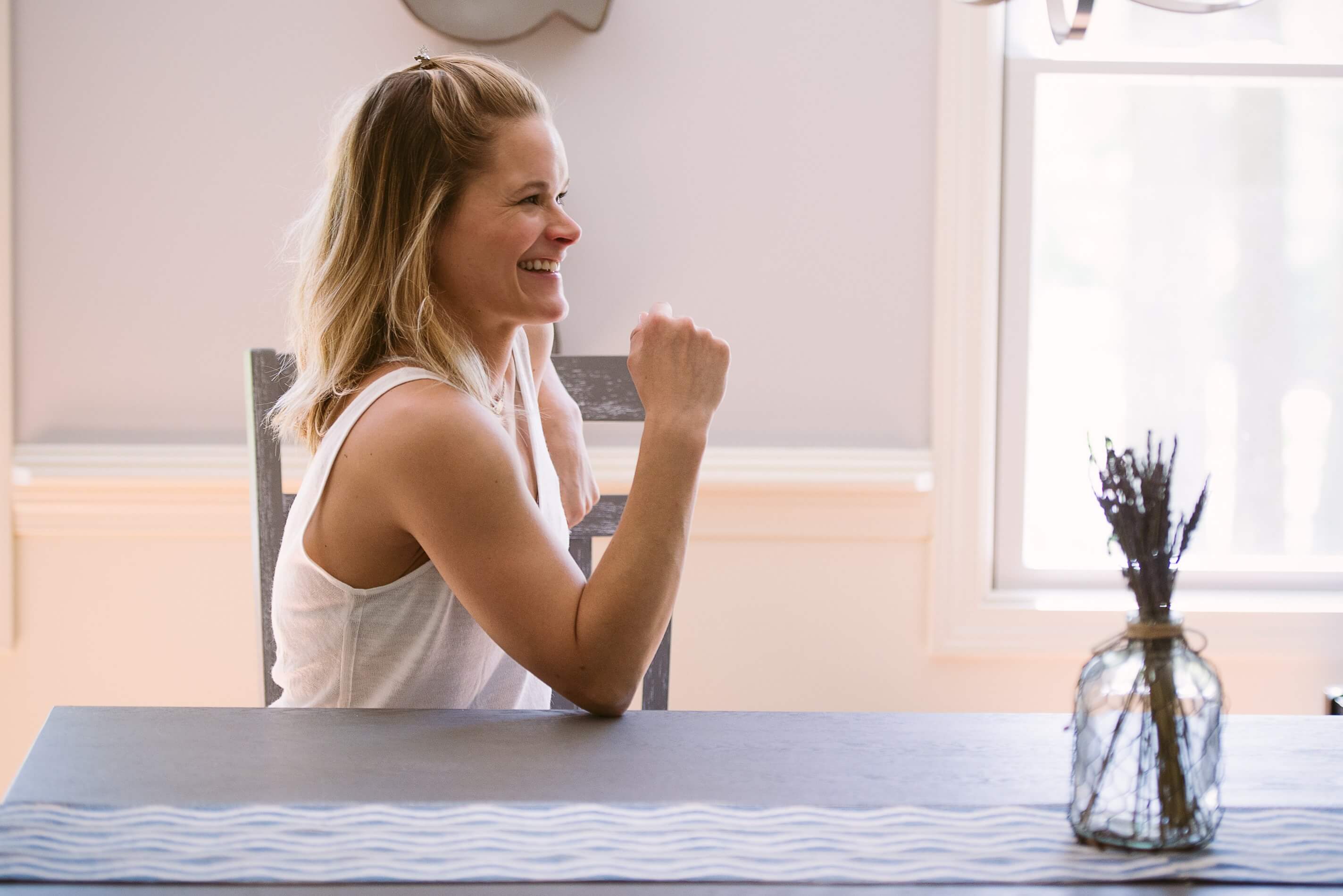 Hey there! I'm Stacey.
I'm a thoughtful strength + nutrition coach, a nerd when it comes to the human body, and my obsession is teaching women how to make fitness + nutrition pleasurable in order to complement their busy lives (without taking over their life).
My mission is helping women feel incredible through intelligent strength training + sustainable nutrition. My methods are backed by science, not bullshit quick fixes. I am committed to helping you find your own magical balance of health, so you are comfortable moving and shaking in your own skin.
With just the right amount of humor and tough love, I will always acknowledge your strength as well as consistently challenge it. No matter your age or ability level I am dedicated to making you physically + mentally stronger than you ever thought possible. I offer personal training in Boston and Andover, one-on-one, or semi-private classes. Too busy to make it to the studio? no problem, check out my online training programs. I promise to support + encourage you when you need it most.
XOXO
Stacey
The Proof is in the Results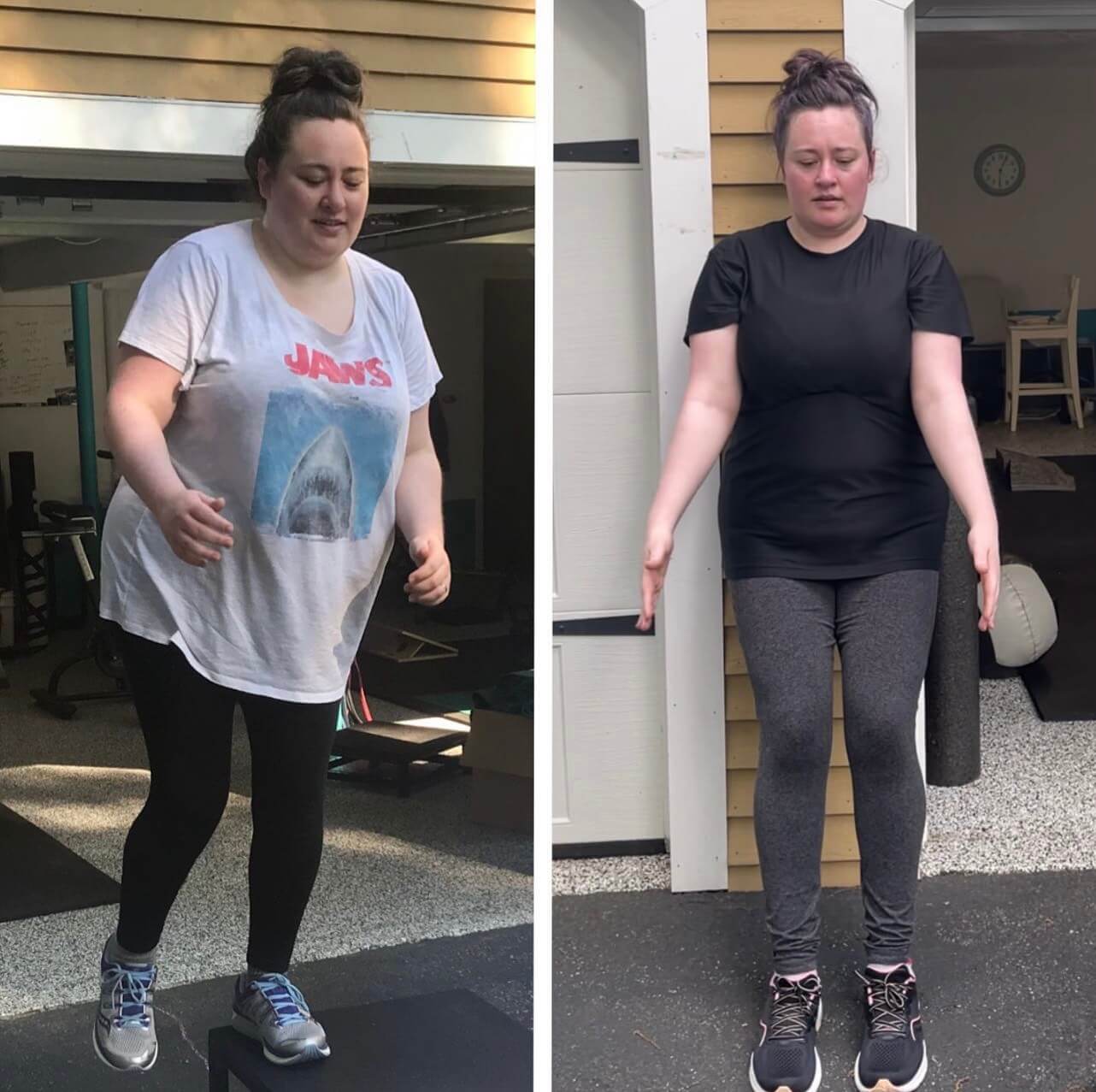 "During my pregnancy, I was put on bedrest for 16 weeks and several weeks after giving birth.
I gained about 80lbs during the course of my pregnancy and had the bloodwork of an elderly, bedridden patient.
My pelvic floor was shot, and my core was weak AF.
Over the last 11 months, I've lost over 60lbs, gained over 16% muscle mass (which is HUGE), my bloodwork has normalized, my hyper-mobility issues have decreased, and I've gotten STRONG. Most importantly, I FEEL like I can live my life with less pain, more energy, and I can DO all of the things I want to do!
I am so grateful to Stacey for helping me relearn to move. I'm grateful for her time and thoughtfulness. She cares about her clients in a way I've never seen from a trainer. "
– Sarah, 38 Mama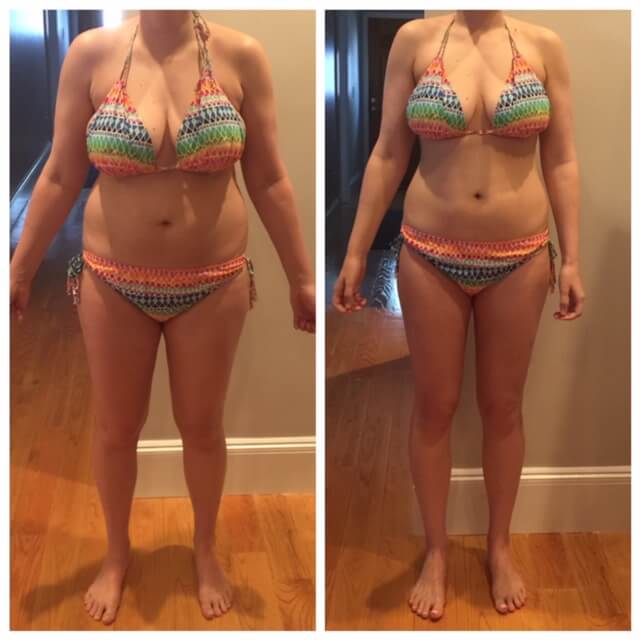 "I've lost 20 lbs Wahoo! Progress not Perfection Nutrition coaching has been amazing. I am such a total and true believer! You told us back in January to find a pair of jeans that didn't fit and use them as a gauge of progress. I had an old pair of skinny jeans from J Crew that are a size 29 that I always loved but haven't fit into since like 4 years ago. At the beginning of the program, I couldn't even get them on and periodically tried them to see how my progress was. They're not the stretchy or forgiving kind of jeans. Well, I decided to try them out tonight on a whim and they fit perfectly!!"
– Meghan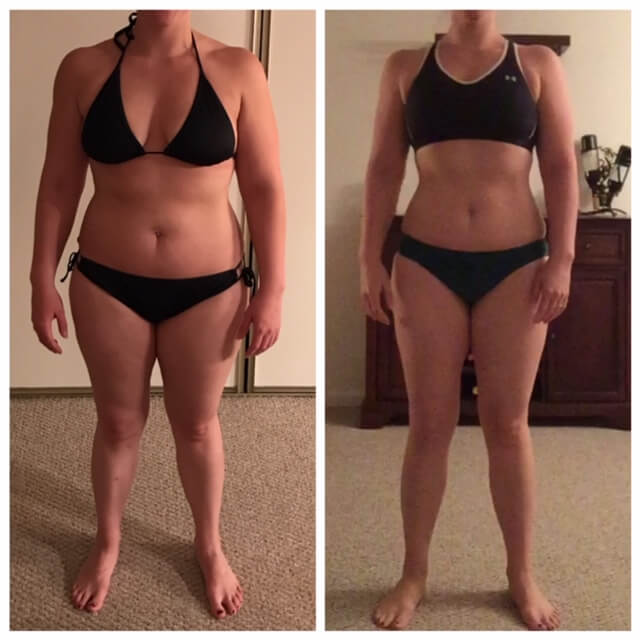 "Patience and persistence… it fucking WORKS!!! "
-Lauren, 30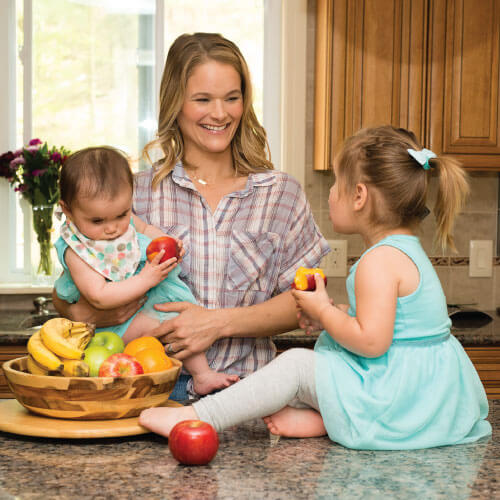 Get Started Today With my Trader joes favs!
Get your guide to healthy shopping made simple with my Trader Joes Favs and 5 plug n play recipes you can make with them.
 I never share email information because I'm not an asshole.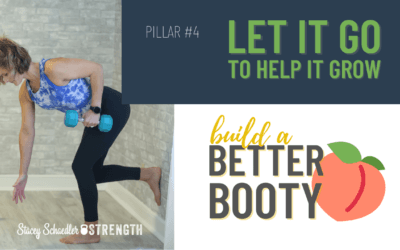 This is the final post in a series of 4 about how to build a better booty. If you are just joining us in this series, WELCOME 🤗 – you can find the whole series below: Pillar #1: Breathing is the foundation Pillar #2: The stack is where it's at Pillar...
read more