Personal Training
One-on-One
I am currently not taking on new 1-1 clients
NEW TO STRENGTH TRAINING?
Lets get to know each other and see if we're a fit!
Option 1 – Book an Evaluation
All Move Your Body members have the option of booking 1-1 evaluations.
 The evaluation lasts 60 minutes and consists of a static postural assessment and a movement screen; as well as an overall health review (current/past health history and previous exercise experience). 
Together with your own specific goals, my assessments are used to guide you through the Move Your Body membership portal to get you the results you want.
Option 2 – Join Me for a Class
Every Wednesday at 7am + Friday at 8am I offer an open strength class on ZOOM. Click below to book!
EXISTING CLIENT?
Click "Book Now" below to book in your next personal training or small group session.*
* must have completed an evaluation prior to booking.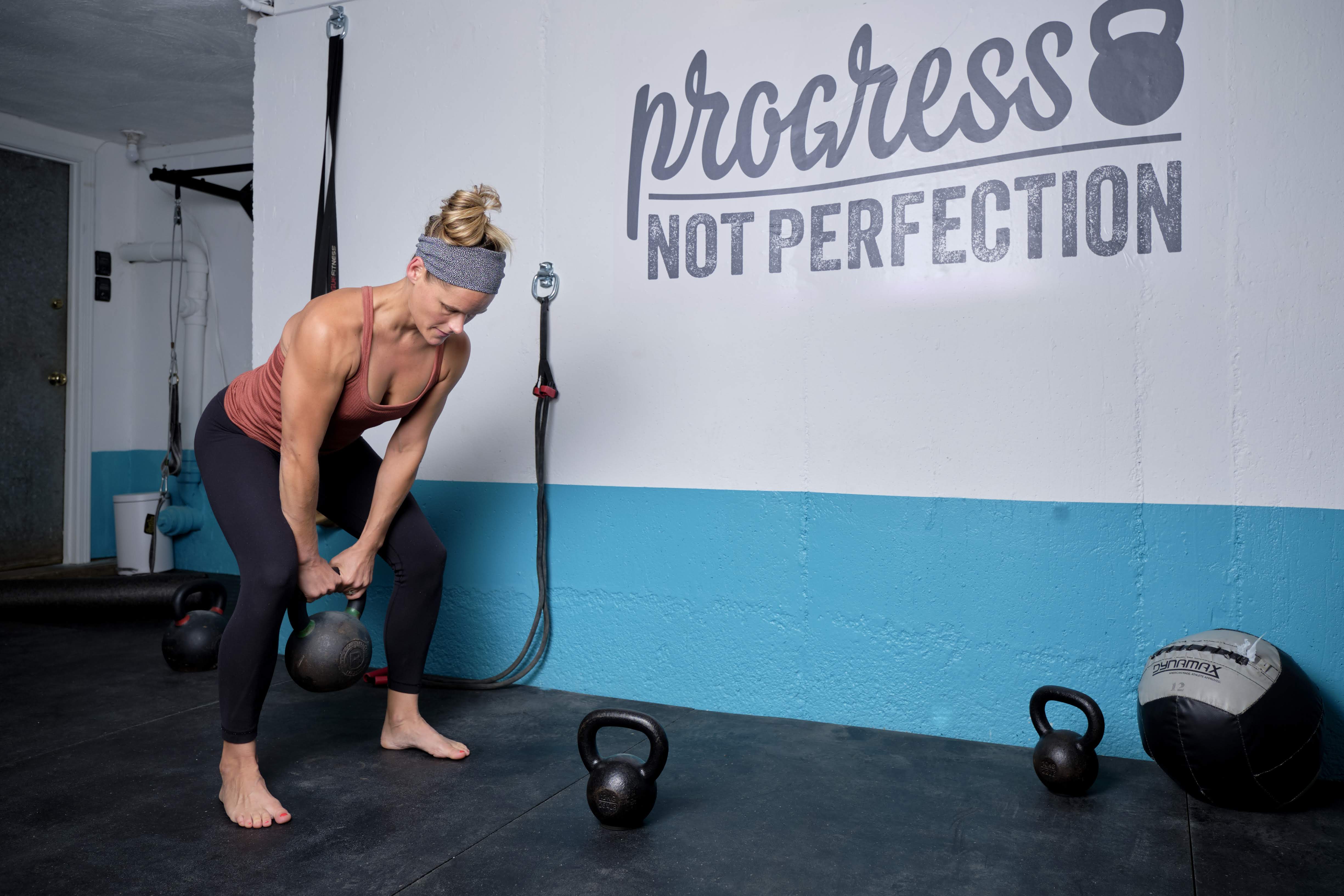 Let the results speak for themselves…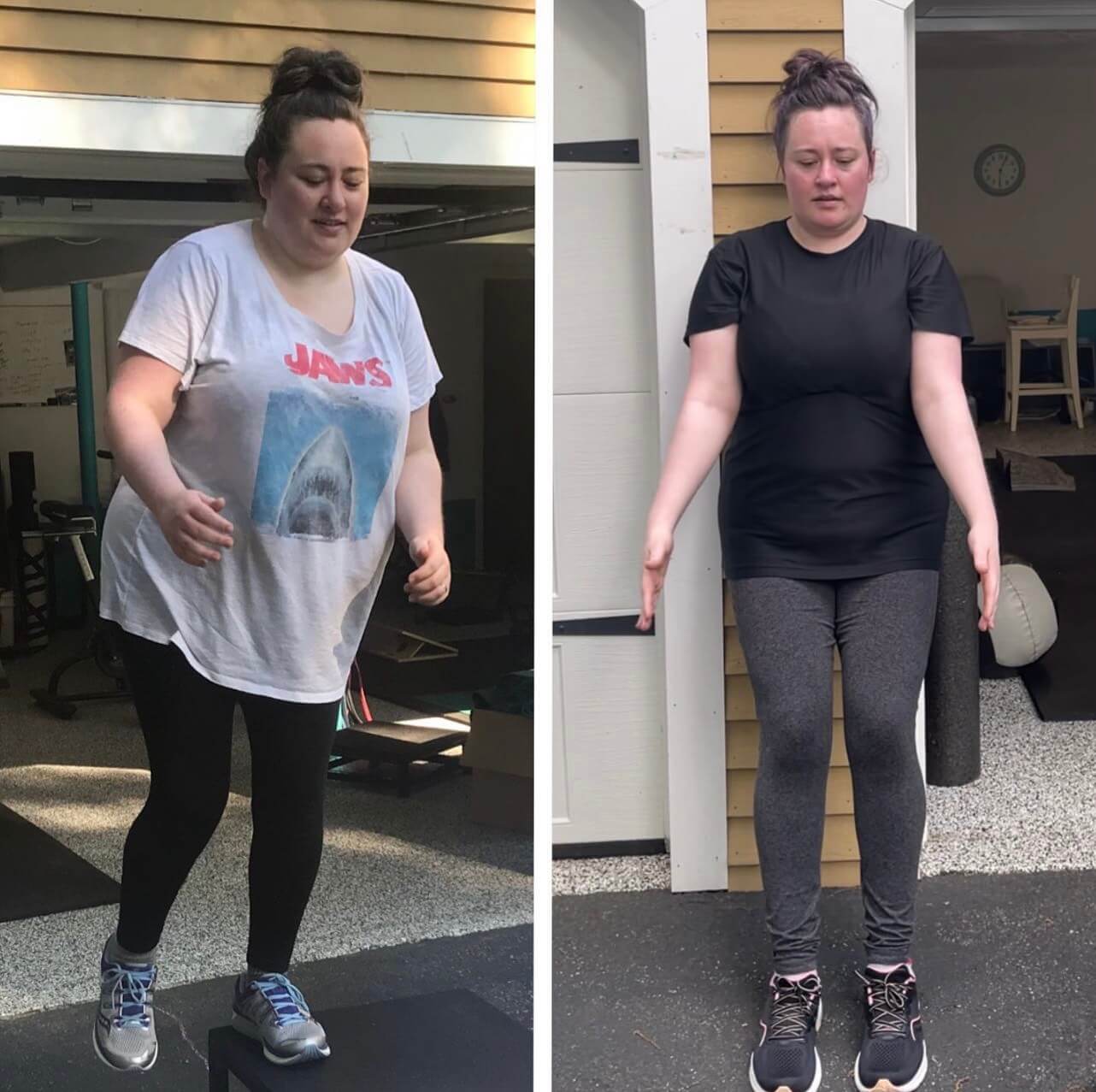 "During my pregnancy, I was put on bedrest for 16 weeks and several weeks after giving birth.
I gained about 80lbs during the course of my pregnancy and had the bloodwork of an elderly, bedridden patient (meaning my muscles were beginning to atrophy and I was in active muscle wasting). I'd lost extraordinary amounts of muscle mass.
My pelvic floor was shot, and my core was weak AF.
When I was medically cleared, I contacted Stacey. She spent the time to learn about my personal strengths and weaknesses and actively took an interest in helping me get healthy. I started by working with her twice a week for strength training sessions.
Starting was HARD. I couldn't even make it through a light training session. But Stacey stuck with me. I also struggle with extreme hyper-mobility (EDS) and Stacey tailored workouts to meet my fitness level and physical needs to make strength training possible and effective.
Over the last 11 months, I've lost over 60lbs, gained over 16% muscle mass (which is HUGE), my bloodwork has normalized, my hyper-mobility issues have decreased, and I've gotten STRONG.Most importantly, I FEEL like I can live my life with less pain, more energy, and I can DO all of the things I want to do! I can chase my son, I can play on the playground, I can carry heavy stuff, I can stand to be in my body. I am so grateful to Stacey for helping me relearn to move. I'm grateful for her time and thoughtfulness. She cares about her clients in a way I've never seen from a trainer.
I still have a ways to go, but I'll never be able to properly thank her for helping me get well. "
– Sarah, 38 Mama
"Stacey is without question the best trainer around. She is incredibly knowledgeable and thorough at figuring out what poor habits are leading to your aches and pains and limiting effective exercise. She is super smart about post-pregnancy and women's bodies and the importance of careful strength training. I ALWAYS leave sessions with Stacey feeling better than when I arrived. She is down to earth and keeps me laughing throughout my workouts. Even after doing PT, women's health classes, adjustments, massages, etc, Stacey has taught me more about my body and how to support it feeling its best than anyone else. She has no other agenda besides helping you become the strongest, fittest and most confident person you can be. Given her awesomeness, she also has created a great community of workout buddies from all ages and backgrounds who are all equally friendly and genuine. Cannot recommend Stacey as a person and her approach to strength enough!"
"Can't say enough good things about Stacey and her ability to educate, train and transform your mind and body. No matter what age or level of fitness Stacey maximizes your potential by designing individual workouts – as well as food choices – designed to strengthen and deliver all around health and fitness. Her client community is welcoming and supportive. It's amazing how good you can feel once you begin."
"Stacey is the best trainer I've ever worked with. She's not just making you work hard — she's making you work smart. Her plans are personalized to your weaknesses and strengths. She motivates you to do your best. Each week, she pushes you to lift a little more, or make the moves a little bit harder. I highly recommend her small group training. Paired with her larger group classes, I feel stronger and better than ever. I'm so glad I found her!"
"So here it is and it's pretty simple: STACEY HAS CHANGED MY LIFE.  And it's not just that I've lost weight and feel good – it's been changed to the core of my being. I started with the online nutrition program in January and then started group training in April. And, months later, the nutrition program is MY way of existing. It's not some gimmick; it makes sense and it's doable and I feel a thousand times better and it is easy for me. I just do it, end of story. It's the same with Stacey's fitness plans. But really what I want to emphasize is this: Stacey models the type of behavior, commitment, vulnerability, humor, joy, love, strength, and support I want in my life. Stacey changes lives and I'm not sure she even knows it; she just does her thing, every single day, with integrity and energy and authenticity. And she does this through her classes, through her online programs and through social media. If you're not sure if she's the coach for you, just start following her on IG or FB and you'll be hooked within days.
To summarize Stacey has empowered me to get over my bullsh*t, to take risks (I bought a house on my own!), to be vulnerable, to be open about my mental health challenges, to get outside more, to strive for better, to forgive myself for not being perfect (I got over that really fast after meeting Stacey), to swear more, and to essentially live my own life. She has inspired me in ways that can never be measured and I will be grateful to her forever for what she brings to my life."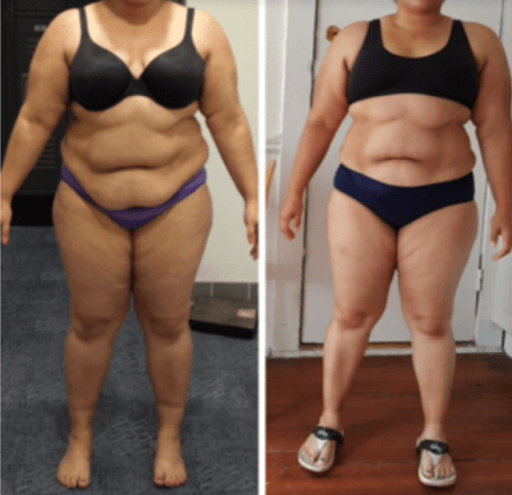 "When I first met Stacey I knew two things:  this wasn't going to be some "quick fix" program promising me a bikini body in X amount of weeks and it also wasn't just about having low self-esteem or a poor self-image due to my being overweight.  Over time Stacey helped me to realize that improving the way I felt about myself was SO MUCH MORE than how I looked or how much I weighed. 4 years later, I am thriving from Stacey's multifaceted, sustainable approach where methods for improved physical health and wellbeing can be as unique as my needs are any given week. Strength training has been eye-opening for me; I believe that when I get to wherever I'm going with my fitness and health goals, my body is just one part of that equation. "
– Leija
"Over the past 6 years, Stacey has transformed the way I look at my body, my health and the way I approach training. Stacey's functional approach to training has resulted in benefits I never anticipated. I'm proud that I can lift a heavy suitcase over my head and stuff it in the overhead bin without trouble. I now walk confidently under the weight of scuba gear on vacations. The nagging tendonitis in my left foot from a running injury is completely gone. I love the new muscles in my shoulders and the tightness in my glutes. Increasing my strength and core stability has improved my day- to- day quality of life and it feels AWESOME. Stacey helped me embrace my body and its strength; instead of wanting a slender body, I want a strong one! Above all, Stacey gives a shit. She cares about your body and your mind and has a deep understanding of the link between the two. Stacey has helped me become a better version of myself, in other words she rocks!"
"I can't express how thankful to have Stacey in my life.  I was at the worst point in my depression when I initially reached out to her, even though It took me several months before I did show up.  I knew I hit rock bottom when I didn't go home for Christmas that year and spent it alone. I felt so guilty for being "depressed". Initially I came to Stacey as a result of my binge eating during my depression and focused on the 15lbs I had gained.  My relationship with Stacey isn't about fitness really, it's about being able to be myself and not having to put on a mask. I was always timid about being me, but she has inspired me to be proud of who I am. I am so very thankful to have you in my life.  You really mentally & physically helped me gain my life back!"
"I started training with Stacey 4 years ago. Before I started taking her classes at South Boston Yoga I thought I knew everything about weight training, boy was I wrong. After a few months of her classes I decided to sign up for her small group personal training sessions and I could not be happier about that decision. I struggled with lower back pain and Stacey quickly realized that my horrible form while lifting weights was not helping the issues I had with my lower back. Not only did Stacey help me improve my form but she also geared my workouts around fixing the issues with my lower back. She helped me strengthen other muscles so that I stopped relying on my lower back to lift heavier weights. Any question or issue I may have Stacey has an answer for it whether it's a different stretch, new breathing practice, or an exercise. She truly knows and understands the bodies of each individual client she has. Not only have I become stronger due to Stacey's programs but I am also healthier, happier and more confident in my workout routine. I could not ask for a more dedicated trainer."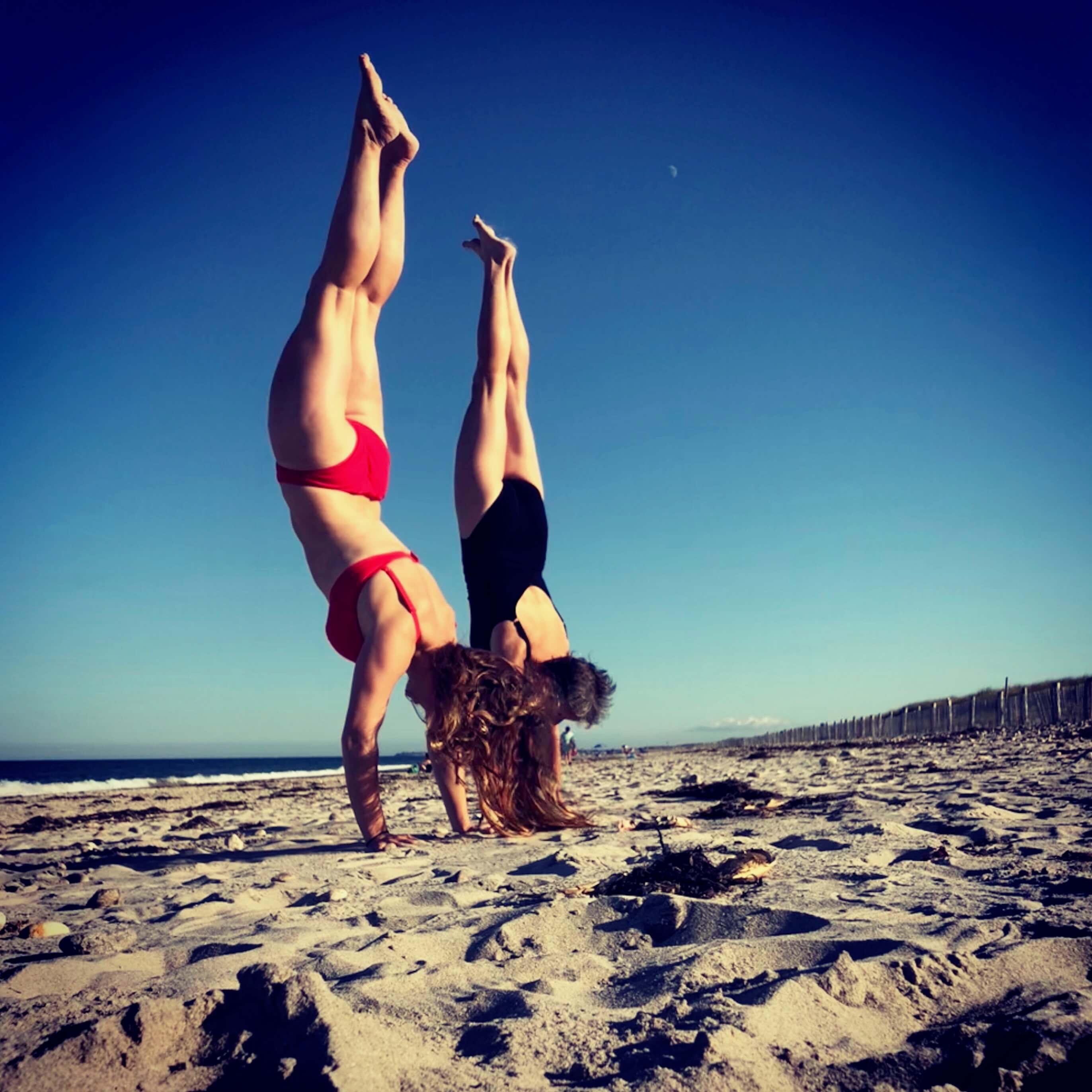 "Before strength training with Stacey my post menopausal weight was 30 pounds heavier than what felt good to me. I have slimmed down, added muscle and I am eating a lot without gaining weight! Praise be. I wish I started this when I was young but it is never too late to feel stronger and more powerful.
My strength training with Stacey has helped me in at least two ways.
I am a 58 year old woman with a job and a lifestyle that require me to be physically strong. As a landscape designer I am often in the field lifting heavy plants or bags, pushing carts, and climbing stairs up to roof decks carrying armloads of materials. Other days I am standing at a drafting table or sitting at a computer. I work with much younger people and I can really hold my own.
I think most importantly, Stacey shows you the way to correct movement which can help with chronic problems, pain, and imbalances. I used to have lower back pain that made rolling over in bed painful. Since learning the correct way to do the various movements + exercises I have no back pain. I continue to work on some imbalances in my body so that I can keep aging gracefully and continue to be strong and healthy.Stacey is unique! She cares so much about the people she is working with. She sees everything happening in groups and can quickly call out corrections and modifications. She comes across as tough but she is a complex person who brings her own personal experiences to her work, which I really appreciate. She shares the joy in her life, the struggles and the humor. I am a huge fan of Stacey and her strength training. "
– 
Mary Ellen 58
Mama X 2 Landscape Architect
"Stacey is amazing! I came from a Pilates background with minimal strength training experience when I started working with her in January 2017. She has taken my strength and overall fitness to a whole new level. Something really unique and special about Stacey is that she doesn't just teach you the movements and how to have good form. When she works with you, she picks up on the minuscule adjustments that really make or break how you feel the movement. I thought I had strong body awareness from my Pilates training. Stacey has increased the effectiveness of all of my workouts ten-fold!"
– 
Bridget, 29 
Sales
"You mean, I don't need to kill myself with cardio and eat mostly salads to lose weight? I've been training with Stacey for 2 years now and couldn't be happier…inside and out. Strength training has helped me both physically and mentally. Guided by Stacey and her custom training programs, I have become stronger and more flexible. Exercises and movements that I thought I'd never get (ya, I'm talking to you turkish get-ups and kettlebell squats) are now some of my staples, even when working out on my own. Stacey pushes me in the best way, keeps me accountable and makes me want to get stronger. Oh, and the results are also a bonus! Stacey and her approach to overall fitness, which includes a side of sass, has given me the ability to do this. If you're seeking a trainer with dedication, humor, the ability to push you, and a true commitment to your overall health, Stacey is it!"
– 
Christine, 43 
Marketing
Can't train with me in person?
No stress! My online  training programs are the next best thing to seeing me in the studio.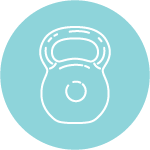 SMART STRENGTH
Smart Strength is a 12-week program specifically designed to be done at home with limited equipment. It's perfect for getting started and creating your fitness foundation.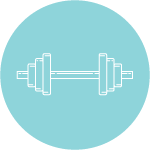 SMART STRENGTH 2.0
If you already have a good base of strength training, try Smart Strength 2.0 Gym Edition. This program operates under the same philosophies as Smart Strength, but is designed to be done at the gym with more equipment.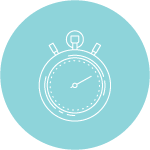 FAST FITNESS
Fast Fitness is designed to accelerate fat loss with a more cardio-based strength training program. Each workout in this eight-week program can be done in 30 minutes or less.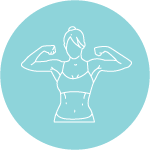 M.I.L.F
Mamas in love with fitness is designed to promote safe and effective workouts for women who are expecting. These workouts will help you build strength safely, and enjoy the ride of pregnancy while taking care of your body + mind.