Equipment Recommendations
Equipment Recommendations for SMART STRENGTH training at home
NICE TO HAVE:
If you have a

 

bench…good for you but it is not necessary. We all have couches and chairs.
I highly recommend you get yourself a Gym Boss Timer, but you can always use your Iphone.
RECOMMENDED EQUIPMENT ON AMAZON
Affiliate Link Disclosure
The Amazon links on this page are affiliate links. You do not need to buy from my links, these are only suggestions. If you do purchase a product from my links, I will receive a small commission payment from Amazon. Thank you for your support!
Now that you know what you need. 
Check out all of my online training program options.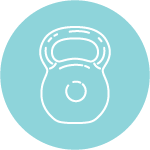 SMART STRENGTH
Smart Strength is a 12-week program specifically designed to be done at home with limited equipment. It's perfect for getting started and creating your fitness foundation.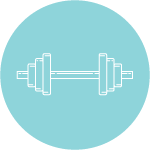 SMART STRENGTH 2.0
If you already have a good base of strength training, try Smart Strength 2.0 Gym Edition. This program operates under the same philosophies as Smart Strength, but is designed to be done at the gym with more equipment.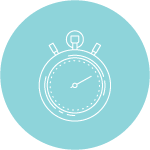 FAST FITNESS
Fast Fitness is designed to accelerate fat loss with a more cardio-based strength training program. Each workout in this eight-week program can be done in 30 minutes or less.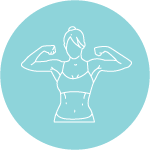 M.I.L.F
Mamas in love with fitness is designed to promote safe and effective workouts for women who are expecting. These workouts will help you build strength safely, and enjoy the ride of pregnancy while taking care of your body + mind.